Recently, scrum methodology has received a lot of attention in the business world, and for good reason. Originally utilized in the software development industry, more and more digital and online businesses have seen the potential benefits from this organizational structure, but in order to understand if this approach is right for your company a better understanding of scrum is necessary.
What is Scrum?
Taking its name from the tightly packed formation in rugby, Scrum methodology is built on customer feedback, small teams and short cycles of work in order to deliver successful products and rapidly adapt to changes in the development of a project.
At the heart of Scrum methodology are teams, events and Scrum Values.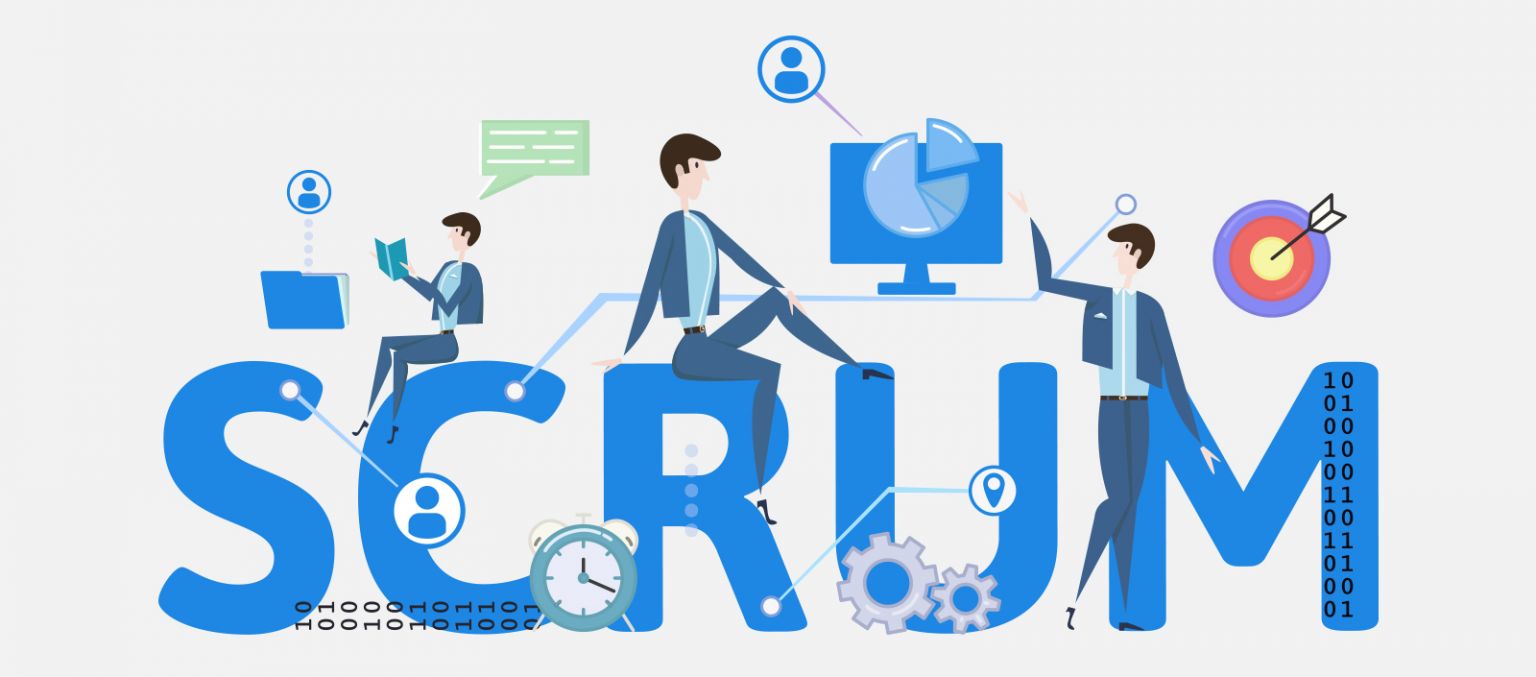 Scrum Values
Scrum methodology is typified by the small group dynamic that values individual freedom to explore new ideas and unique approaches to problem solving; this emphasis on communication is born out in the Scrum Values.
Commitment to the project, and more importantly to the team, is essential for Scrum methodology to function properly.
The courage of members to bring new ideas and viewpoints to a project is key in successful Scrum methodology. In order to ensure that a team stays on task and meets deadlines, focus is essential.
Openness ensures that every Team Member is aware of every different aspect of a project in order to address the various challenges effectively.
Creating an environment of respect is necessary for these small group dynamics to function in a healthy and productive way.
Roles in Scrum Methodology
Within the Scrum framework each person has an important role to play.
The first participant in this process is the Product Owner. This is the individual that takes a concept—either fully or partially realized—to a Scrum team to bring their idea to life.
Team Members work with each other and the Product Owner to create a workflow that will deliver the end product within an acceptable timeframe. Scrum methodology places an emphasis on the ability of Team Members to self-organize and adapt to changes in the plans and development of a project.
Finally, the Scrum Guide is there to clear obstacles in the development process, ensure an environment that promotes the Scrum Values and foster positive and productive relationships between Team Members and the Product Owner.
Events
Scrum methodology utilizes a timeframe made up of sprints, or short periods where identifiable goals must be met. Sprint planning takes place with all parties present —Product Owner, Scrum Guide and Team Members—to create an outline for each individual sprint.
Daily Scrums are meetings held where Team Members and the Scrum Guide examine the process and address any changes in the plan or developments in the Product Owner's requirements. Sprint reviews take place at the completion of each section and focus on the product, while sprint retrospectives examine the process and what can be improved upon in future Scrum methodology.
Adapt Solution are experts in all areas of online business cost-cutting. To find out more about our company, and how we can help your business, please click here. Alternatively, to know more about the services we offer, please visit our Services page by clicking here.