An essential part of BPM is to collect the data surrounding business processes. This data will deliver specifically tailored information in real-time to the right stakeholder. Mapping and gathering this data is a crucial part of the design of a business process. Constant refining of this data is required as well.
Many online companies are looking to cloud-based BPM solutions to increase efficiency, reduce waste, and increase profits. Thanks to the growing reliance on massive amounts of data, cloud-based computing—and the access it provides to data storage and computer processing power—has become an area of exciting innovation, especially regarding business process management.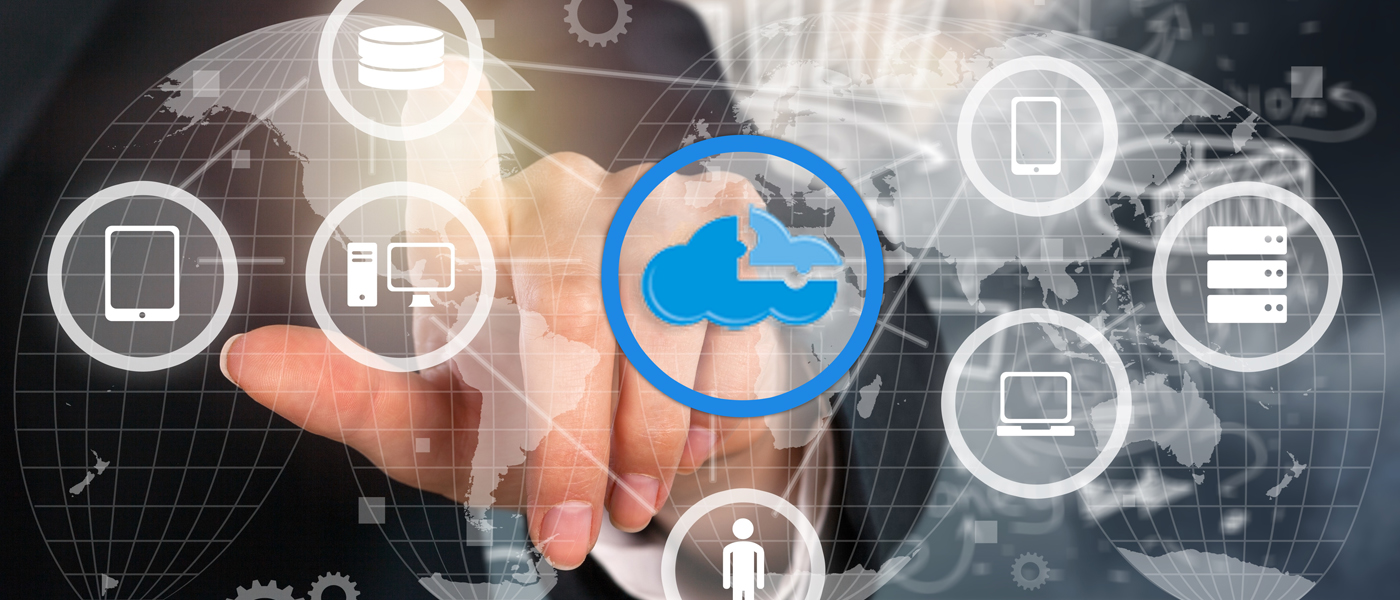 Cloud Computing Basics
Cloud computing has emerged as an integral part of digital industries; everyone from Amazon to Uber utilizes this ground-breaking technology, but what is it?
In simple terms, the cloud refers to the process of utilizing computer-system resources—data storage is a typical example—across a distributed network of data centers that is near-instantaneously accessed through the internet and requires little to no active management on the part of the user. While this newfound access to massive data storage is a game-changer for many online companies, it is just the tip of the iceberg in terms of potential uses for the cloud.
Cloud-Based BPM as Pay-Per-Service
When a company takes advantage of cloud-based BPM services, they will be utilizing a much larger system of data storage and processing power, leading to faster operations across several functionalities. This added layer is made up of several different technologies, all working together.
The foundation of cloud-based BPM is an Infrastructure as a Service (IaaS) layer that provides the RAM, data storage, and CPU power that allows for the next layers to function by creating virtual computers properly. The benefit of this IaaS layer is that it reduces the need for a company to purchase actual computers, allowing them to reduce investment costs.
This IaaS and virtual computer scenario also allow for more flexibility as a virtual computer can be reconfigured in the face of changes and problems.
The next component of a cloud-based BPM is the Platform as a Service (PaaS) layer. This provides the databases, web servers, operating systems, and frameworks that create a computing platform. By bundling all of these elements into a pay-per-service model, an online company can focus on profit-generating processes.  
The Software as a Service (SaaS) layer provides applications that are managed by the service provider, ensuring proper functionality. Gmail, Facebook, and Twitter are all examples of cloud-based SaaS application services.
Now that we have a better understanding of cloud-based BPM solutions and how this pay-per-service model functions, these are some of the tangible ways that this new and exciting technology can benefit online businesses.
Cloud-Based BPM- the Fastest Option for a Cohesive Framework
Moving organizations to the cloud will reduce costs and work for many companies. Furthermore, thanks to the increased speed associated with cloud-based operations, this technology has recently been introduced for businesses and is highly recommended for BPM. The cloud base system is secure, scalable, and reliable, not only useful for rapid deployment, but cloud-based BPM solutions also increase the speed of ROI.
One impact of cloud technology on BPM is the idea of integrating with other apps, also known as "mash apps." The concept is to process information with other data from both the cloud and the business premises to create a centralized process composite.
Another essential part of data gathering for BPM is assisting process owners and stakeholders with their KPI (Key Performance Indicators). These KPIs usually need to be measured in real-time, so constant refinement of the business processes and data is required in real-time as well.
Cloud-Based Solutions as the Future of Business Process Management
To stay competitive in the fast-paced world of digital industries, it is essential to take full advantage of the newest technological innovations. Much like automation, deep learning computing, and Artificial Intelligence, cloud-based BPM services are increasingly becoming the status quo in digital industries: some estimate that upwards of 30% of all business processes will be supported by cloud-based BPM platforms in the coming years. With more and more companies taking advantage of these online services, it seems that cloud-based solutions may be the future of business process management.
Adapt Solution are experts in all areas of cloud based BPM. To find out more about our company, and how we can help your business, please click here. Alternatively, to know more about the services we offer, please visit our Services page by clicking here.