Accurate information and reports are essential to the decision-making process. Otherwise, management will be making decisions based on erroneous information, which can have serious financial consequences for a business.
Adapt Solution will recommend a BPM system that gathers all relevant information and maps each business process from the various departments throughout a company. The ideal situation is to allow end-users—the stakeholders—to view the company's performance metrics in real-time. This is extremely important for making strategic and financial decisions in the company. Apart from the inevitable increases in efficiency, BPM systems further reduce wastage and increase revenue.
Adapt Solution's preferred working system is a cloud-based BPM, which is a centralized stored data system that comprehensively addresses all business processes and ensures easy access to the end-users.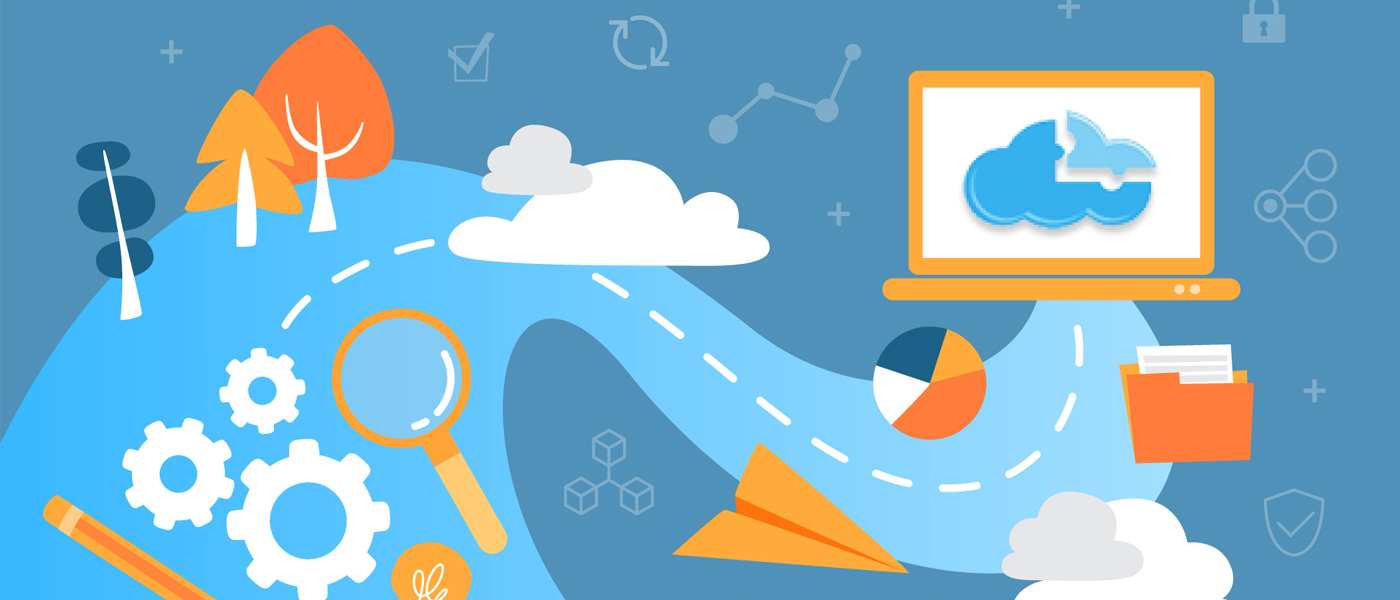 Adapt Solution and BPM Systems
Adapt Solution consults on the essential services that will allow online businesses to implement these game-changing BPM systems.
The first step in establishing BPM systems tailored to your company is identifying each step in the various processes that make your business run. Through on-site observations, Adapt Solution ensures that a comprehensive picture of the inner workings of your business is produced, creating a more transparent and efficient environment for optimization.
A Process of Continued Optimization
It is also essential to understand that for BPM systems to be successful, they must be viewed as ongoing projects aimed at continued optimization. There is no magic bullet when it comes to improving a business's performance, and beginning with this concept in mind is essential to implementing an effective BPM strategy.
This is why Adapt Solution continues to work with clients after the initial steps of the BPM implementation. By remaining involved in the ongoing process of BPM optimization, Adapt Solution ensures that a business does not land flat-footed and continues to evolve its BPM strategy.
Cloud-Based BPM
Through the utilization of cutting edge, cloud-based technology, Adapt Solution can show you the power of a distributed network of computers to the task of mapping and analyzing and managing business processes. This cloud-based approach also allows for better data management as well as the creation of bespoke virtual computers that can be tailored to your business's specific needs.
Benefits of Adapt Solution Consulting
Quantifiable Results: One of the most important benefits that come with implementing BPM systems is the ability to measure the effectiveness and functionality of each of the different processes. By identifying quantifiable variables, a company can make changes that will yield real, tangible results and improve workflows and business process efficiency. Without these measurable features, successful improvements are almost impossible to achieve.
Productivity: By identifying bottlenecks, wastage, and repetitive tasks, more efficient methods, and workflows can be designed. Automation is also playing a growing role in reducing user error and freeing team members to focus on more complex tasks.
Customer Satisfaction: With the optimization of workflows and increased efficiency that comes with implementing BPM systems, management, and team members can focus more attention on customer satisfaction. They can create a product and experience that more effectively responds to customer feedback, ensuring brand loyalty and customer retention.
Agility: By having a comprehensive understanding of the business processes and a transparent framework, BPM systems provide a company with the added agility required to adapt to changing trends and market direction.
All of these results of BPM systems will, in turn, lead to better decision making.
By identifying measurable results, management can identify problem areas and make necessary changes. Increases in productivity and improved customer satisfaction will work as indicators of successful strategies and can inform further decision-making processes. Finally, none of these improvements mean anything if a system is too rigid to allow for adaptation and development, making agility key in effective decision making.
BPM systems and centralized data aid stakeholders in the decision-making process. It is easier to review, manage, and monitor all business processes, helping with essential business decisions. Management can proactively identify issues and optimize the process in real-time while ensuring the data is reliable and accurate. Furthermore, this system aids management in eliminating waste and time spent while simultaneously allowing for faster and more educated business decisions based on real accurate data.
Adapt Solution are experts in all areas of decision-making process. To find out more about our company, and how we can help your business, please click here. Alternatively, to know more about the services we offer, please visit our Services page by clicking here.