When a team is clear on a common goal and can see their contribution, they are better motivated and work as a group rather than as individuals to achieve the company's greater goals.
Business Process Management is a powerful tool that companies can use to keep every aspect of operations running optimally. BPM shows a clear correlation between common goals and the increased motivation of employees.
To become and remain competitive and successful, companies must continuously improve their business processes. Failure to do so is not only likely to result in lower revenue and higher operational costs, but also a less motivated team. The more the team is motivated and clear on the company's objectives, the more successful a business will be. BPM systems assist companies in achieving a more effective and satisfied team.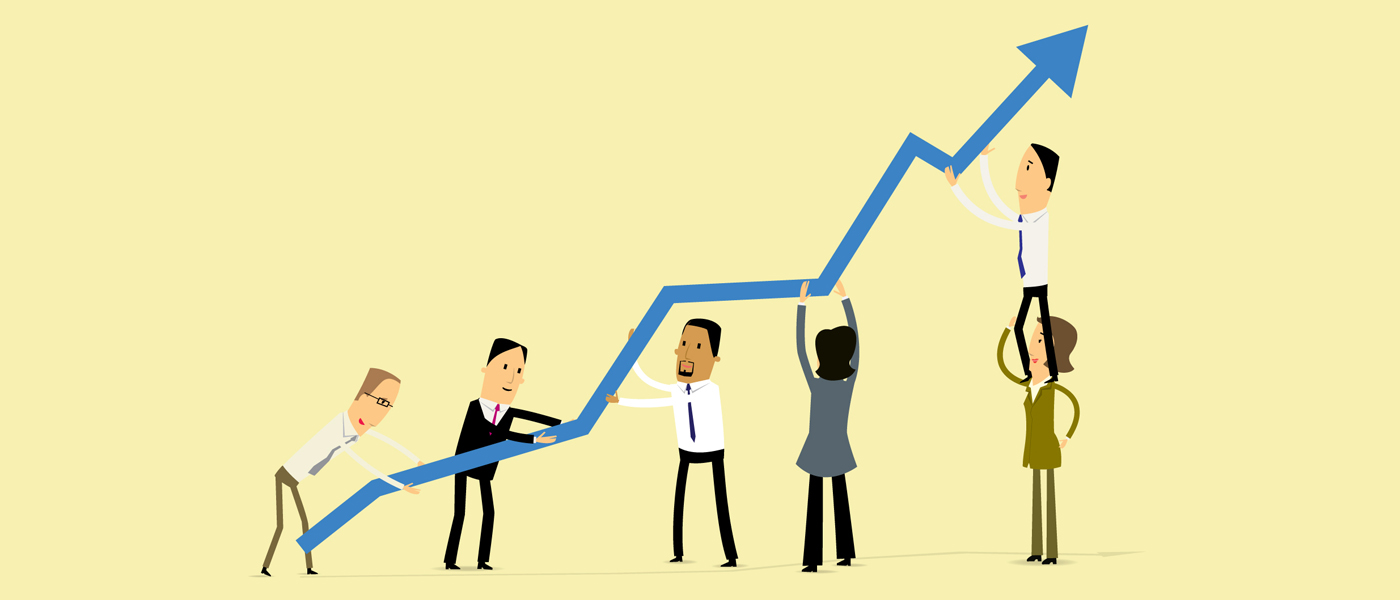 How to Increase Employee Performance with Adapt Solution Consultants
Adapt Solution consultants understand BPM best practices and you can apply that knowledge when implementing a BPM system for your company. One of the crucial ways that BPM training can improve team efficiency is through the emphasis that is placed on identifying and analyzing business processes. By taking a systematic approach to each step in a process, our consultants can reduce the errors and missteps that occur that commonly contribute to reduced BPM efficiency.
As a BPM system is implemented, it can quickly become overwhelming. Adapt Solution consultants are knowledgeable  about time management and can quickly identify and understand the amount of effort required of the individual tasks that contribute to each process. BPM team efficiency is about the proper allocation of time and resources, and Adapt Solution consultants have valuable insights into this process.
Another key to increasing BPM team efficiency is identifying different team members' strengths and weaknesses and assigning tasks to employees better suited to specific jobs. It is also vital for a BPM consultant to understand what goals may be better achieved by outsourcing to a third party. Adapt Solution consultants understand the importance of identifying, analyzing, and implementing best practices for team management.
A successful BPM strategy does not stop after the single implementation of a new methodology. To remain viable, a BPM system must be continuously examined to ensure that the processes that improve team efficiency, optimize operations, and increase profits remain effective.
The world of online business changes fast, and as a client's needs may change, the business processes that worked last month may not be appropriate moving forward. Adapt Solution consultants continue with this optimization process, remaining involved with a BPM system and offering their services to ensure that BPM team efficiency remains steady and a company is profitable.
BPM Team Efficiency and Technology
Several technological innovations continue to improve the effectiveness of BPM systems.
Adapt Solution consultants  understand the power of cloud computing to implement their BPM systems better. The value of data storage, IT services, and computing power cannot be understated in digital industries, and the breakthroughs provided by cloud computing technologies have changed the game.
Messaging services, digital databases, and mapping processes can all take advantage of the cloud and lead to increased efficiency.
Automation is another technology that has profound impacts on BPM team efficiency. Tedious tasks like data entry and email responses can be automated with several benefits. The first is the reduction in human error that comes with automation. This alone can save a company hundreds of thousands of dollars.
The second benefit of automation regarding team efficiency comes in the way it allows team members to focus their energies on complex and fulfilling tasks, which more directly contribute to the success of a company.
The growing role of Artificial Intelligence continues to change the business landscape, and Natural Language Processing and machine learning systems also have massive potential in improving BPM team efficiency.
"If you treat your employees like they make a difference, they will." Jim Goodnight
Employees need feedback as much as management and shareholders: accurate information and reports are essential for management to make informed decisions, but they are also essential for employees to do their jobs.
Money isn't the only primary motivational tool for today's employees. It is proven that, along with recognition, training, promotions, personal and professional growth, the key to a motivated employee is a clear understanding of the company's goal, objectives, and their contribution to the value of the business. It is also essential to involve the team in improving processes, efficiently managing their time as well as providing the right tools and technology to ensure employees are happy and motivated.
Adapt Solution are experts in all areas of online team efficiency. To find out more about our company, and how we can help your business, please click here. Alternatively, to know more about the services we offer, please visit our Services page by clicking here.