Business intelligence (BI) refers to the transformation of raw business data into comprehensible information sets through the use of software and services that can be utilized in the strategic decision-making process. Historical data, benchmarking and process analytics are all considered aspects of business intelligence and can provide valuable insights by organizing them into easy to understand dashboards and interfaces.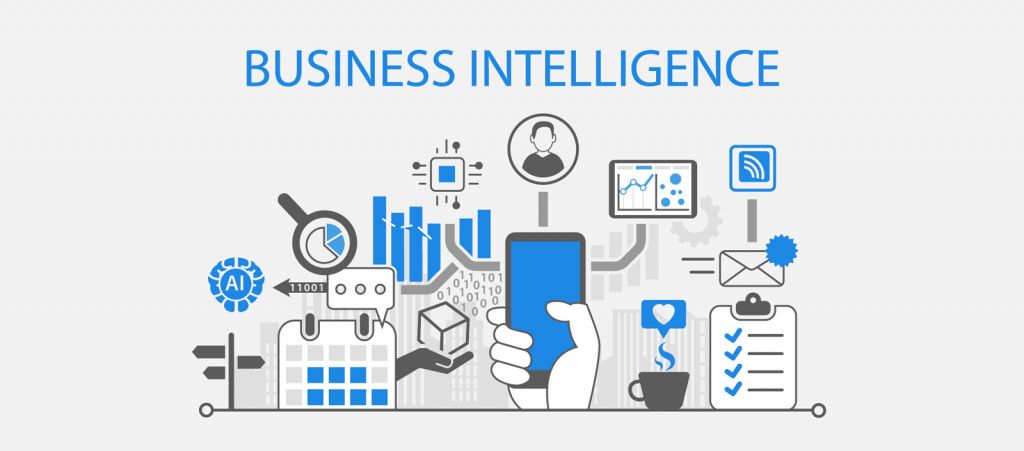 Beginnings of Business Intelligence
The idea for BI came about as a result of a growing understanding that inferior data will lead to inferior results, and that by providing managers with a more accurate picture, the subsequent planning will lead to better final products.
Businesses generate massive amounts of data; everything from delivery schedules to profit and expenditure trends create data sets that can be used to increase efficiency within a business system. However, analyzing the sheer volume of this data was outside the capabilities of many companies and in the past, outside IT firms were enlisted to organize in-house data to create user-friendly reports that project managers could utilize. This is known as traditional business intelligence.
With the development of specialized BI software—known as self-service business intelligence (SSBI)—managers and consultants such as Adapt Solution are able to make use of this valuable information, taking an overwhelming collection of figures and turning it into usable data. These systems allow people without the technical skills of IT professionals to do more with the data.
Examples of Business Intelligence
Perhaps the most common, and in many cases most useful, SSBI tool is the dashboard. These tools organize a variety of data sets into graphs, charts and reports that provide valuable insights into the current state of a company in the market. These easy to understand structures can be applied to a variety of different use cases and allow people to view larger trends and market movements by reducing the labor required to amass these datasets manually.
A real-world example can help illustrate the benefits of utilizing BI software and the advertising industry offers a perfect use case.
An advertising company can use their business intelligence team and software to analyze statistics on which ad formats are most successful for different products and in different regions as well as within a temporal framework. By reorganizing the data and presenting it to their clients in easy to understand newsletters and reports, an advertising company is able to provide a clearer picture that can help clients increase or decrease funding based on where their money is most effectively utilized.
Pitfalls of Self-Service Business Intelligence
While the benefits of self-service business intelligence are obvious—notably decreased reliance on outside IT firms—these software programs must be properly managed to ensure their continued effectiveness.
The biggest downside to SSBI programs is the fact that the analysis of data performed with these tools can become unwieldy fairly quickly and can result in inconsistent results and unnecessary redundancies. Many of the programs also function on a permissionless structure meaning they are more susceptible to security issues than other methods of traditional business intelligence.
Adapt Solution are experts in all areas of business intelligence. To find out more about our company, and how we can help your business, please click here. Alternatively, to know more about the services we offer, please visit our Services page by clicking here.